Origin Oral surgeons has a unique offering.
We are a custom-built surgical suite, designed from the ground up, tailored to deliver a one-of-a-kind experience in New Zealand.
Our values form the foundation of everything we do, and we believe that a team approach is essential to patient care.
We pride ourselves on our originality, and have cultivated our unique team to reflect this.
Meet our team: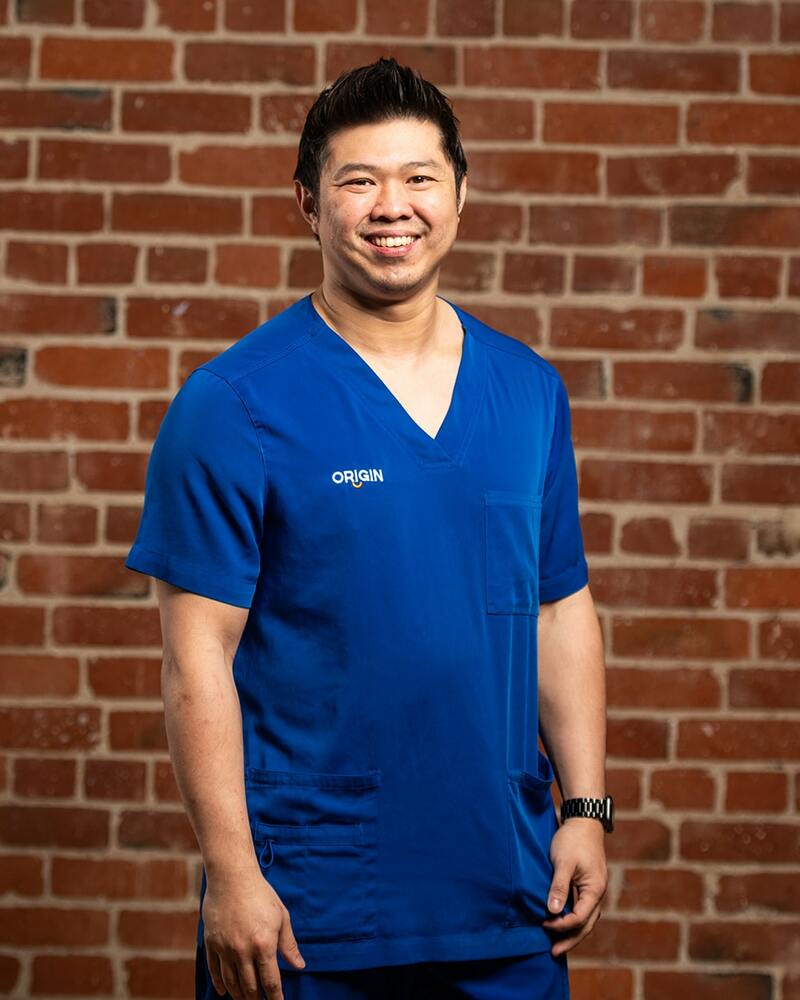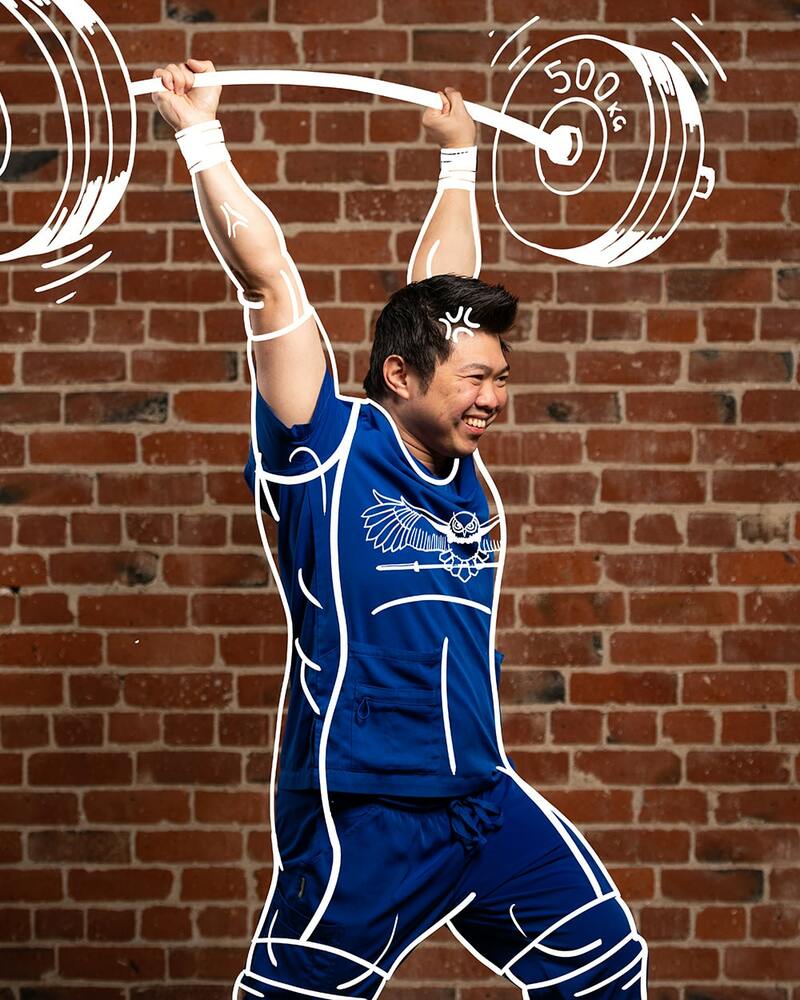 Soo-Wee
SPECIALIST ORAL SURGEON • SKI ENTHUSIAST AND MASTER WEIGHTLIFTER
After spending nearly 10 years as a dentist in Australia, Soo-Wee decided that a change in tools was in order. He returned to New Zealand to re-train in the field he is truly passionate about, and started Origin Oral Surgeons once he finished.
Returning to New Zealand made him re-visit his love for skiing, strategically managing to instill this love to his wife and kids. To keep himself strong, Soo-Wee trains in Olympic Weightlifting and competes as a masters lifter.
Follow his progress on the Origin Surgeons instagram page!
Qualifications:
Bachelor of Dental Surgery, 2004
Post-graduate Diploma in Clinical Dentistry in Oral Surgery (Distinction), 2014
Doctor in Clinical Dentistry in Oral Surgery, 2017
Jessica
SPECIALIST ORAL SURGEON • WELL CAFFEINATED WATER LOVER
Originally from Korea, Jessica completed her dental training in Dunedin and began her career as a Dental/Maxillofacial house surgeon at the University of Otago and Dunedin Public Hospital. She subsequently worked in private practice in Oamaru and Auckland before returning to Dunedin to train in Oral Surgery. Jessica joined the Origin team in 2021.
Outside of work, Jessica is a keen swimmer and spends a good amount of time in the pool. She also enjoys reading and visiting local cafes for a good cup of coffee.
Qualifications:
Bachelor of Dental Surgery (Distinction), 2013
Doctor of Clinical Dentistry (Oral Surgery), 2020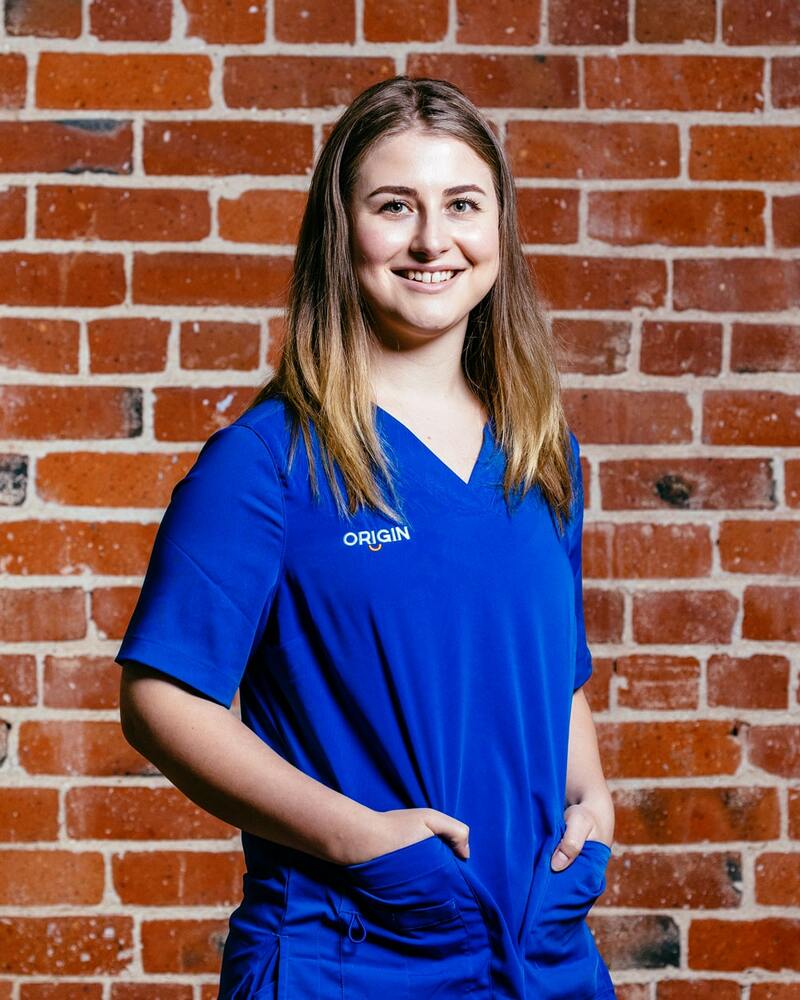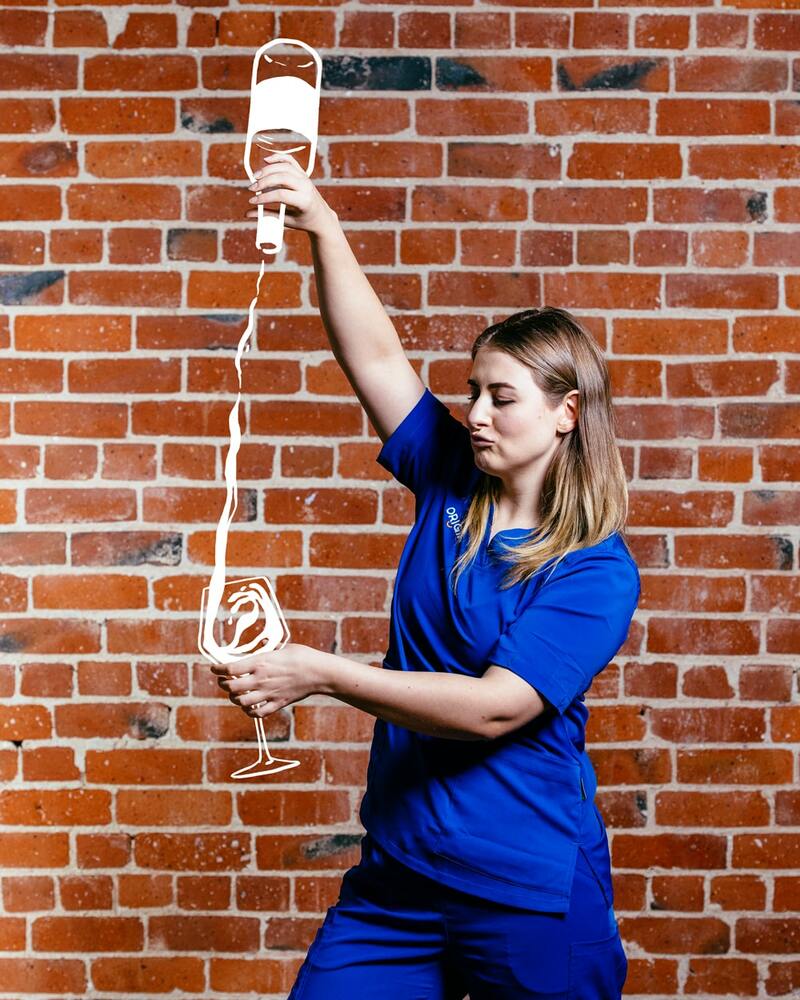 Olivia
CLINICAL NURSE MANAGER • DEDICATED DOG PARENT
Since graduating in Dunedin, Olivia has worked in different fields of nursing, gathering experience locally in rehab, cardiothoracics and respiratory as well as in rural Australia. For the past few years Olivia has been a part of the passionate team at Origin Surgeons.
In her spare time, Olivia is busy being a dog-mum to an extremely cute pup. She is also passionate about a good vintage of wine, cooking culinary masterpieces and, most importantly, good coffee.
Hollie
REGISTERED NURSE • HAPPY HOME HABITATER
Since graduating in Dunedin, Hollie has worked in Intensive care and Coronary care (for four years) before she moved to the Origin Team where she has been for the past few years. Hollie particularly enjoys the intimate team and lifestyle that Origin has to offer.
Hollie has a passion for caring, people and attention to detail and that's why she is the perfect person for the job. Hollie's day-to-day role involves meeting with patients for pre surgical checks, administering sedation during surgeries, giving post-op care and instructions. Hollie also assists Soo-Wee and Jess with any patient related task that they need help with.
In her downtime, Hollie loves getting out in the garden with her cats, cooking and baking with her partner, home DIY and spending the remainder of her time with her family and friends.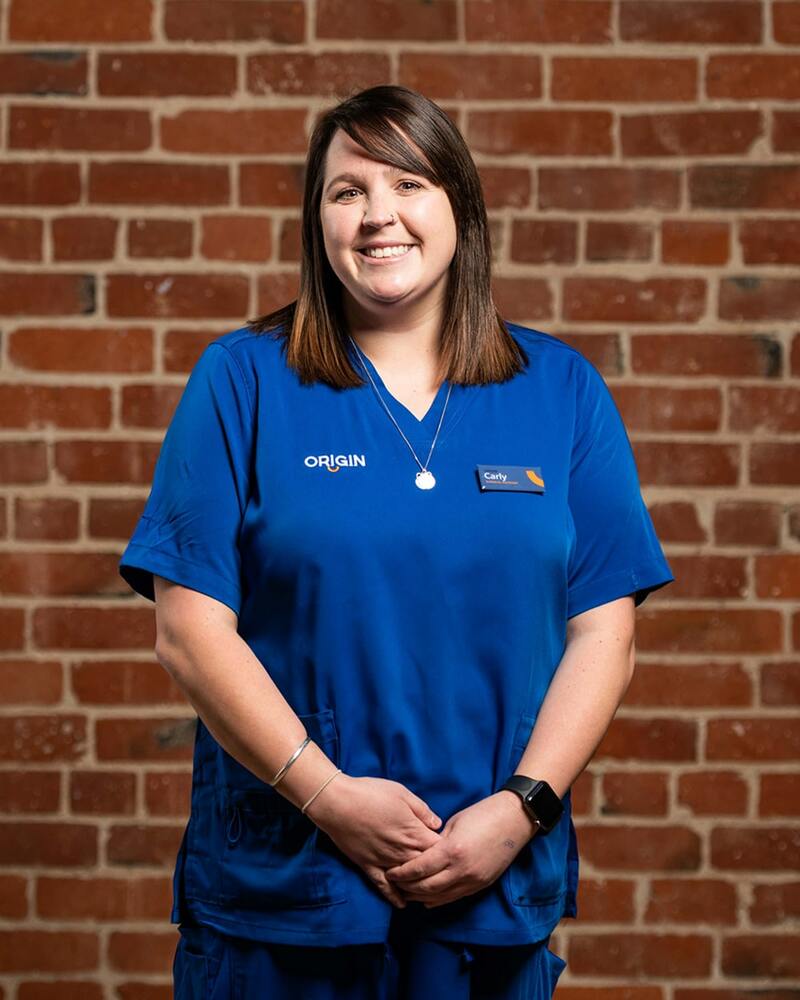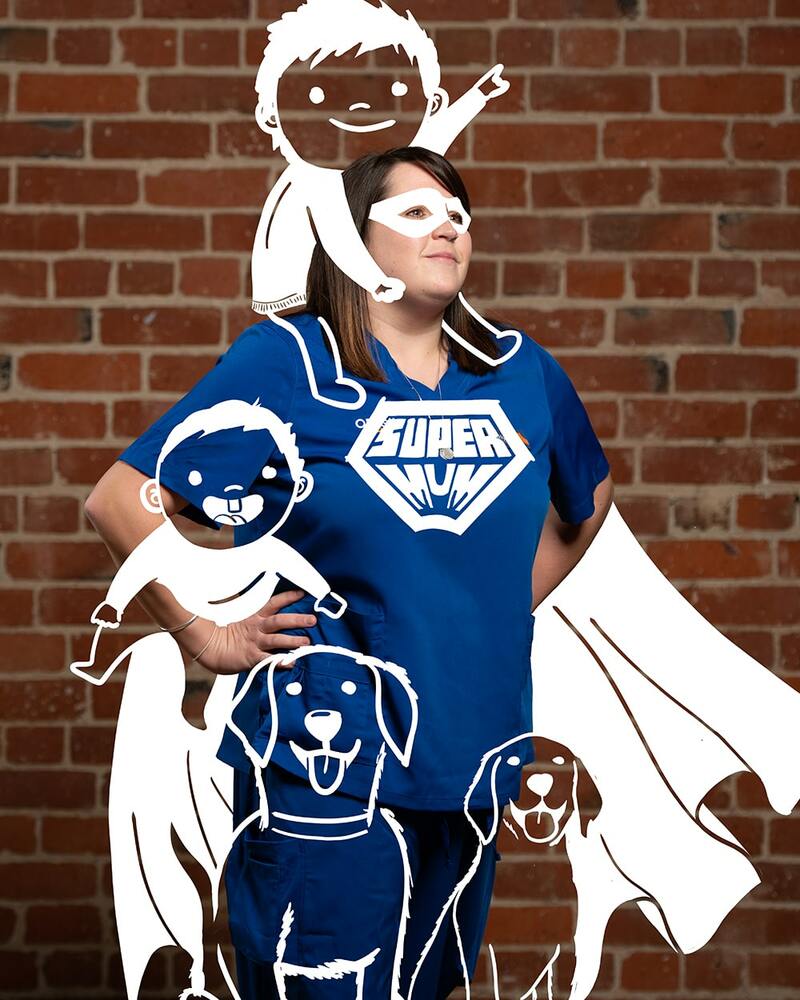 Carly
STERILISATION/SURGICAL ASSISTANT • MAGNIFICENT MULTI-TASKER
Born in Dunedin and having been in the dentistry game for over 13 years, Carly has gone from being a dental assistant to joining the Origin team to become our sterilisation nurse.
You will find Carly and her bubbly personality in the Steri room, making sure all things surgical are cleaned, packaged and sterilised properly to ensure patients are in a safe, clean and sterile environment.
You could say she's a pretty good juggler with balancing work life and motherhood. When she's not at work you will most likely find Carly, her partner, their two preschool aged boys, and two rescue dogs at the beach or a park kicking a ball around! She also enjoys going out for brunch and catching up with family and friends.
Lydia
FRONT OFFICE REPRESENTATIVE • SHAPE CUTTING AFICIONADO
Lydia loves people, she enjoys going out of her way to make people feel valued. So to do that as a job with Origin, is a dream!
Lydia spent three years travelling Aotearoa performing children's theatre, so is not afraid to admit she loves a good Disney movie and has hit the woah a few too many times.
When not seen in the Origin Office, Lydia enjoys having a boogie to the newest Beyoncé tracks and can often be seen head bopping behind her computer if a banger is playing.
Lydia loves being a part of the Origin Team, she's very proud to be associated with such a dedicated and passionate group of people.
Chanelle
SURGICAL ASSISTANT • OCEAN LOVING, SURF SEEKER
Chanelle moved to Dunedin's beachside from the slopes of Wanaka.
Passionate about constantly learning and improving her skills, Chanelle began her career as a dental assistant and is now a surgical assistant at Origin.
In her spare time, Chanelle loves spending time in her gorgeous garden or adventuring around the coast on camping and surfing trips with her partner and friends. Waking up to a different ocean view on the weekends is one of her favourite things to do.